Learning how to play the piano is rewarding, mastering the piano is wonderful...
And this young man knows it. Inspired by the greatest pianists of all times he has just interpreted Chopin's fourth ballad after having performed a jazz swing on the melody of "Around Midnight".
The day he discovered
grubser's
, his life would never be the same. He was an absolute beginner without any musical knowledge, now he is an outstanding pianist.
Every week for the last 2 years he has passed through the impressive wooden door of Grubser's, an old prestigious bank situated at the very heart of the City. Perfectly advised by master piano instructors he first learned how to read music and how to understand the black and white keys which have always fascinated him.
Shortly he fell in love with this beautiful instrument. He discovered that he could easily communicate with it. Progressively the piano had no secrets for him. It simply became his closest friend. With it he can visit the lands of his imagination, express his deepest emotion and experience a sumptuous and unequalled world of peace and tranquillity.
He never gave up, by sheer determination he became a very impressive pianist.
Grubser's has simply changed his life.
No laborious scales, no heartless exercises, no tiresome practising have ever been requested from him. Simply the impeccable guidance and the love for the piano that his wonderful piano teacher passed on to him transformed an absolute beginner without any particular talent for music into a brilliant pianist.
If you also would like to live this marvellous experience that is to learn how to play the piano with Grubser's or develop your piano skills with the most discerning, dedicated and patient piano instructors, please contact:
Grubser's
48 Bishopsgate
London
EC2N 4AJ
Telephone enquiries on 0207 256 6400:
Monday to Wednesday between 11:30am and 7:30pm
Thursday between 1pm and 7pm
Email: alex.de.lacy@grubsers.com
Web: http://www.pianolessonslondon.grubsers.com
Write review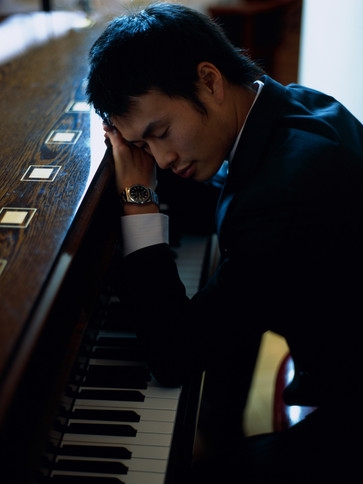 Grubser's...where immortals dream in black and white...exclusive piano lessons for adults in city of london
Write review
Leave your comments on this ad
Offensive messages and spam will be removed
Related ads