English classes - evenings, weekends - £5,3 per hour
Do you want to speak good English?
Join our
english
classes this autumn.
You will learn useful English for everyday situations. Our English courses are effective and interesting.
Professional teachers, good atmosphere.
Maximum 8 students per group
Part-time and semi-intensive evening and weekend classes: 4, 6, 10 or 12 hours per week.
General English
Conversation
classes
FCE exam preparation
CAE exam preparation
IELTS exam preparation
Business English
Times of classes and prices:
http://www.linkschool.co.uk
Register with a friend and get a bonus for both of you ? please enquire about the bonus.
Number of places limited - register now.
To start registration or ask a question email, call us or visit us in person.
+44(0)7590309608 (mobile)
+44(0)2088327444 (office)
Link School of English
Northumberland House
11 The Pavement
Popes Lane
London,
, W5 4NG
Advertisement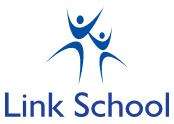 English classes - evenings, weekends - £5,3 per hour
Advertisement