CARRINGTON BLAKE ACCOUNTANCY
What is the purpose of your accounts: to complete your tax return or to manage your business?
We believe that your accounting system has so much information about what you need to do to make your business more successful and more profitable.
At Carrington Blake, we look beneath the surface to find the real messages in your numbers and to help you develop an action plan for profitable growth.
We offer a comprehensive range of
services
-what underlies them all is our commitment to your success.
ACCOUNTING SERVICES
WHAT WE DO
• Annual accounts
• Book-keeping and accounting
• VAT returns and advice
• Payroll and PAYE
• Credit control
• Audit
• Company formations and secretarial service
HOW YOU BENEFIT
• You focus on running your business.
• No need to worry about deadlines or administration.
• The certainty of fixed prices.
• And we help make you more profitable.
TAX SERVICES
WHAT WE DO
• Tax efficiency review
• Tax planning -business / personal
• Tax returns -business / personal
• R&D tax credit
• Getting money out of your business
• Retirement planning
• Estate planning / inheritance tax
HOW YOU BENEFIT
• Optimise your tax situation.
• Make the most of the tax system to keep your tax bills as low as possible.
• Understand tax-efficient planning for the short and long-term.
BUSINESS MANAGEMENT
WHAT WE DO
• Measuring and driving performance
• Profit Improvement Action Plan
• Cash flow management
• Business Plans
• Budgets
• Management accounts
• Project accounts
HOW YOU BENEFIT
• Improve profitability by identifying and taking control of the forces driving your business.
• Focus your business on achieving its objectives.
CARRINGTON BLAKE ONLINE BOOKKEEPING
WHAT WE DO
• We set up the software for you and explain everything you need to do
• We provide continued telephone and online support
• We use the information on the system to produce the reports you need
• Online is not out of sight -we still like to meet our clients regularly
HOW YOU BENEFIT
• No software to install or maintain, no backups to worry about
• Access your accounts wherever you are
• We can access the information we need at any time, meaning that we can offer a much more flexible service
OUR OBJECTIVES
WHAT WE DO
• Virtual Finance Director
• Business turnaround
• Systems and software
• Find the right legal structure
• Business and Marketing Plan
• Raising finance
• Accounting support
• Measuring and driving performance
HOW YOU BENEFIT
• Get your business off to the right start.
• Maximise your chances of success.
• Support and a sounding board.
• Know you're not alone
• Our experts use their experience and skills to help your business work well.
OUR GUARANTEE
WHAT WE DO
• We never charge more than you think we're worth
• We only want to work with happy customers: so we make sure we keep all our customers happ
• We will boost your sales in the year
HOW YOU BENEFIT
• Before we start work: tell us what you think our service is worth to you and we will try to set our prices accordingly
• After we have finished: if we don't think we have delivered what we promised, just pay us what our work was worth to you
Any queries? dont hesitate to contact me. . .
serenajaggeshar@carringtonblake.com
0207 481 9495
Advertisement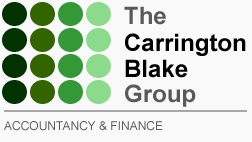 Efficient and generously priced accountancy service
Advertisement

Write review
Leave your comments on this ad
Offensive messages and spam will be removed
Related ads