Are u seeking a professional drummer for your funk, soul, rock, blues, pop,r & b, band?
I love music playing music to perform my part in a band is joy i love instrument but drums that me. Major Throw Down...I love my part in keeping the band in the pocket in the groove... Major has captivated audiences in the surrounding Columbus Area with his local television show, Jam with Major. This prompted Major to open up a music store, where he taught drum lessons and sold musical instruments. He is still recognized for his talent that was displayed on his show. He exhibted his riveing, natural ability to perform before an audience of cameras and viewers. He is well known for his drum talents. Major tries very hard to display his affection for music through the instruments that he plays. He plays all of the instruments on all of his songs on his earlier cd's. He now uses a combination of instruments and machines on his latest compositions. He composes R & B, along with Hip Hop and funk. He also writes the lyrics, does the editing and much more. Major has played with numerous bands throughout his career, including the former horn player for Rick James. Major has visited and met with individuals in the industry, such as Bert Padell, Dino Devalle (Senior VP of Urban Music at Sony Records) and Fred Munao (President of Select Records).
YOU CAN HEAR MY MUSIC ON MYSPACE.COM/MAJORTHROWDOWN &SOUNDCLICK.COM/MAJORTHROWDOWN MYXER-ARTIST-MAJORTHROWDOWM & MAJOR THROW DOWN'S SONGS OUR STAGE
MAJOR THROW DOWN IS THE drummer FOR YOU... WILL KEEP U IN TIME... IN THE POCKET. CALL NOW. CAN YOU REALLY AFFORD A DRUMMER WHO CAN'T KEEP YOU IN THE POCKET OR IN THE GROOVE? NO !!!! CALL MAJOR THROW DOWN TO GET THE JOB DONE!!!!! (to quote article on Artistopia Written by Dan Brown who has been drumming since 1976.) Category: music.. The Importance of a drummer.. Because of the fact that the drummer is the backbone of most band other musicians rely very heavily on him or her to provide a strong beat that will keep a song together. A drummer who is off beat, or off tempo, will lead the entire band astray. Therefor, if the drummer is weak the band will be weak. Since the drummer provides the foundation for the other musicians to follow, the drumme is the anchor of the band. Being the anchor of the band,the drummer must have confidence. Confidence is what makes a good drummer a great drummer. When you have confidence in your ability to play and confidence in your instrument, success for the band is much more likely to occur. if you are a drummer in a band, then you are the anchor of the band.The other musicians are relying heavily on you to provide a strong beat that will keep everything. together.Other musicians may be able to cover their flaws when playing their instruments as a group, but not you. Everything you do behind your set will not only be heard, but felt. There is simply no way to hide or cover up poor drumming skills! The drummer is vital to a band, and a great drummer can make up somewhat for other musicians who may not be at the same level of expertise. The reason is because your listeners will notice more of what is in your band's music than what is NOt.in it. For instance, let's say your guitarist is NOT real creative.He may play well enough to keep up with the pace of the song, but as far as adding anything flashy, he's just not able at his current skill level. But there you are, with your solid sense of rhythm and timing. That's what people are going to notice! They simply will notice something that the guitarist does NOT do. people who are not musically inclined just want to be moved by the music. They do not evaluate it like musicans do. Now, if the guitarist seriously flubs something up, then that's a different story all together. NOT being creative and not adding to the music is one thing,but making critical mistakes is another. people know what is, or is not,pleasing to the ear. so, as drummer,the anchor of the band, be solid, strong and confident, Continue to practice regularly and never be satisfied with your level of progress.







Advertisement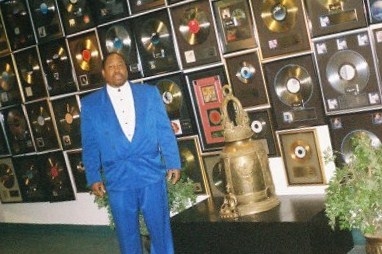 Are u seeking a professional drummer for your funk, soul, rock, blues, pop,r & b, band?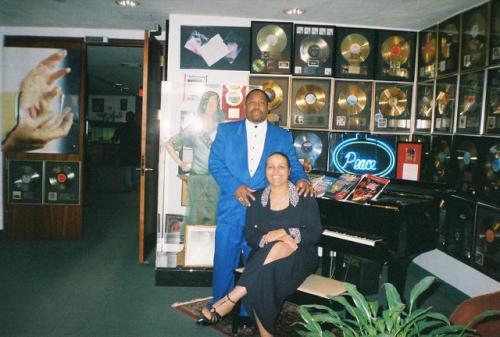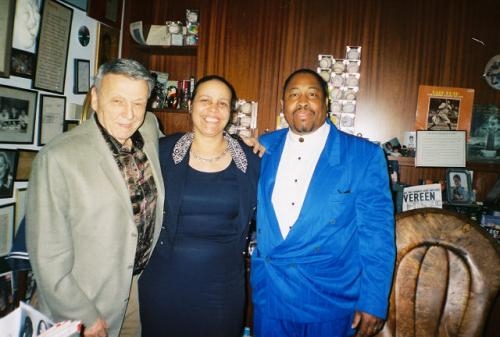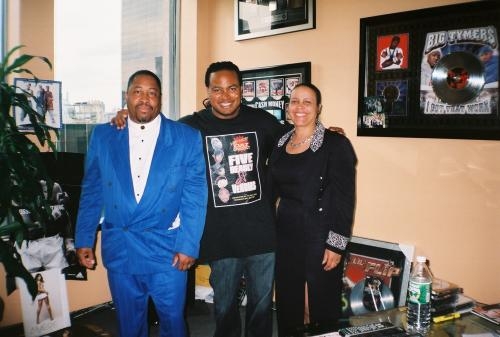 Advertisement

Write review
Leave your comments on this ad
Offensive messages and spam will be removed
Related ads