Apple
iphone 3G 16GB(unlocked)--$250usd
Apple 60 GB iPod Video...$170
Samsung i900 omnia 16GB Black (unlocked)--$230
Nokia 8800 Arte (unlocked)---$290
Nokia N96 16 GB: $ 290usd
Nokia N97..........$260usd
Nokia 5800 XpressMusic---$230
Sony Ericsson XPERIA X1 Solid Black (unlocked).....280usd
BLACKBERRY STORM 9500 Unlocked---$280
Blackberry 9000 Bold AT&T (unlocked)---$250
HTC PRODUCT
HTC MAX 4G................ $300
HTC Touch HD.............. $250
HTC Shift Pocket PC...............$280
HTC Touch Cruise P3650 (POLARIS) ... $280
HTC TOUCH PRO ....................... $320
HTC Touch Diamond .................. $250
HTC Touch Enhanced w/ 1GB Card ... $190
HTC Advantage X7500 Quad Band GSM PDA SmartPhone...$270
HTC Advantage X7501 Quad Band GSM PDA Phone -USVersion.$270
HTC MTeoR Tri-Band GSM EDGE SmartPhon......$180
HTC Advantage X7510 .......................... $350HTC Touch Dual ............................... $200
HTC P3300 Quad Band GSM GPS PDA Smart Phone....$200
HTC P3600 Quad Band GSM HSDPA PDA SmartPhone.....$250
HTC P4300 Quad Band GSM EDGE PDA SmartPhone.....$180
HTC P4350 Quad Band GSM EDGE PDA SmartPhone.....$200
HTC P4550 TyTN II (Kaiser) Quad Band GSM EDGE PDA SmartPhone.....$280
HTC P6300 Pand Tri-Band GSM PDA SmartPhone.....$250
HTC P3470 Pharos ................................$200
HTC S411 Quad Band GSM SmartPhone............$130
HTC S620 Quad Band GSM PDA SmartPhone.........$170
HTC S730 ......................................$220
HTC S621 Quad Band GSM PDA SmartPhone..............$130
HTC S710 Quad Band GSM EDGE PDA SmartPhone.......$180
HTC Touch P3450 Tri-Band GSM PDA SmartPhone........$180
HTC TyTN Quad Band GSM EDGE PDA SmartPhone.....$200
HP Compaq 2133 UMPC ............................. $300
Redfly Mobile Companion....................... $300
T-Mobile G1 phone Google's Android..... $350
NOKIA VERTU PRODUCT
Vertu Constellation Quadband Unlocked Phone .................... $700
Vertu Signature Triband Unlocked Phone ......................... $1800
Vertu Ascent Triband Unlocked Phone ............................ $1100
Vertu Ascent Ti Quadband Unlocked Phone (Black) ................ $1300
APPLE MACBOOK PRO
Apple MacBook Pro 15" Laptop Computer........$550
Apple MacBook Pro Laptop Computer with Intel Core 2 Duo........$550
Apple MacBook Pro MA895LL/A 15" Laptop (2.2 GHz Intel Core2Duo...... $580
Apple MacBook Pro 15" 2.2GHz Laptop Computer.........$600
Apple MacBook - MA699LL/A .........$550
Apple MacBook Air Notebook Computer MacBook Air........ $350
Apple MacBook Air 13-inch 1.6Ghz Intel Core 2 Duo........$350
Apple MacBook Air 13-inch 1.8Ghz Intel Core 2 Duo........$450
This is a registered and legit company based in the UNITED
KINGDOM.accredited to sale retail and whole sale of all brand of
electronics and telecommunications items.
Most of our products are made in Finland, Japan and Hungary.
ITEMS FOR SALE.
MOBILE PHONE ,LAPTOPS ,PHOTO PRINTER ,DIGITAL CAMERA ,CAMCODERS.
Delivery Shipment: Fedex/UPS
Delivery Time: within 2/3 business days after we receive the Payment.
Thanks for Your Patronage.
Company Details -
TTB HOLDINGS LIMITED
Registered No.06331089
4TH, FLOOR, DRURY HOUSE 34-43 RUSSELL,
,
LONDON,
,
WC2B 5HA
United Kingdom
Tel: 447045750033
CONTACT EMAILS;
Msn: ttbltd-at-live-dot-com
yahoo: ttbltd-at-yaho-dot-com
Gmail: ttbltd-at-gmail-dot-com
Advert Manager.
Advertisement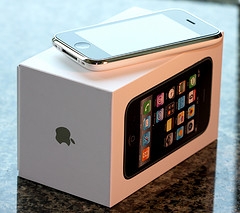 Apple iphone 3g 16gb(unlocked)--$250usd
Advertisement

Write review
Leave your comments on this ad
Offensive messages and spam will be removed
Related ads